Preschool – Aged Program with openings for summer 2019 and school year 2019-2020
Gymmy Preschool Stars at Euro Stars Gymnastics
Are you looking for an option to help your preschool aged child be more active, have fun, and also interact with others? Located in Plymouth, MI, just 5 Minutes from Downtown Northville, Downtown Plymouth and a quick drive from M-14 and I-275, we are conveniently located in a spacious building.
Certified Teachers, Certified Coaches
Pre School Stars is a program exclusive to Euro Stars Gymnastics which focuses on the needs of preschoolers to keep moving! Mini School Prep is for bathroom independent 4-5 year olds, ran by a certified Michigan teacher and gymnastics coach to help make the transition to school easier, while still getting in a lot of fun gymnastics time!

The summer schedule for this program begins July 10th and will be every Wednesday morning from 9:15-noon. Drop off begins at 9 am.

Each class includes:

circle time (just like preschool and kindergarten),
gymnastics (gross motor skills),
story time/literacy activity
fine motor activity

Participants must be bathroom independent.
The class will meet on July 10th, 17th, 24th, 31st, August 7th, 14th, and 21st. Class size is limited! The cost for the 7 week program is $300 for members, and $345 for non-members.
This program is suitable for 4 and 5 year olds heading into kindergarten and young-5s.
We have gymnastics, and now have Preschool Stars!
Active preparation for school
Preschoolers are always moving! While they're moving they're also learning. 
Gross motor skills are important for life! But we also recognize the need for preparing for a school environment and so we have this program to combine gymnastics and school prep!
Our Fall School Year Schedule has two options:
Preschool Stars Tuesday and Thursday 10 am -1 pm
Preschool Stars Monday and Wednesday 12-3 pm
Classes begin September 3rd!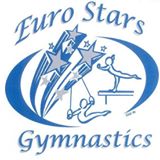 2019-2020 September – June
Actively Prepare for School
We understand the need for preschoolers to be active, so we have gymnastics, as well as imaginative play planned!
Strength Building
Build strong gross motor skills, while also interacting with others! A snack time is built in, along with bathroom reminders half way through!
Fun!
Fun, interactive daily schedule, which includes circle time, gross motor and fine motor skills, along with imaginative 
Balance
Fun, while still gaining both gross and fine motor skills, as well as circle time and literacy-based activities as well!
3 Hour Cycle
Kids thrive on having a schedule, and research also shows that fine motor and gross motor skills are important for future success!
Fun, loving environment
We focus heavily on having a safe environment where preschoolers learn, have fun and develop skills!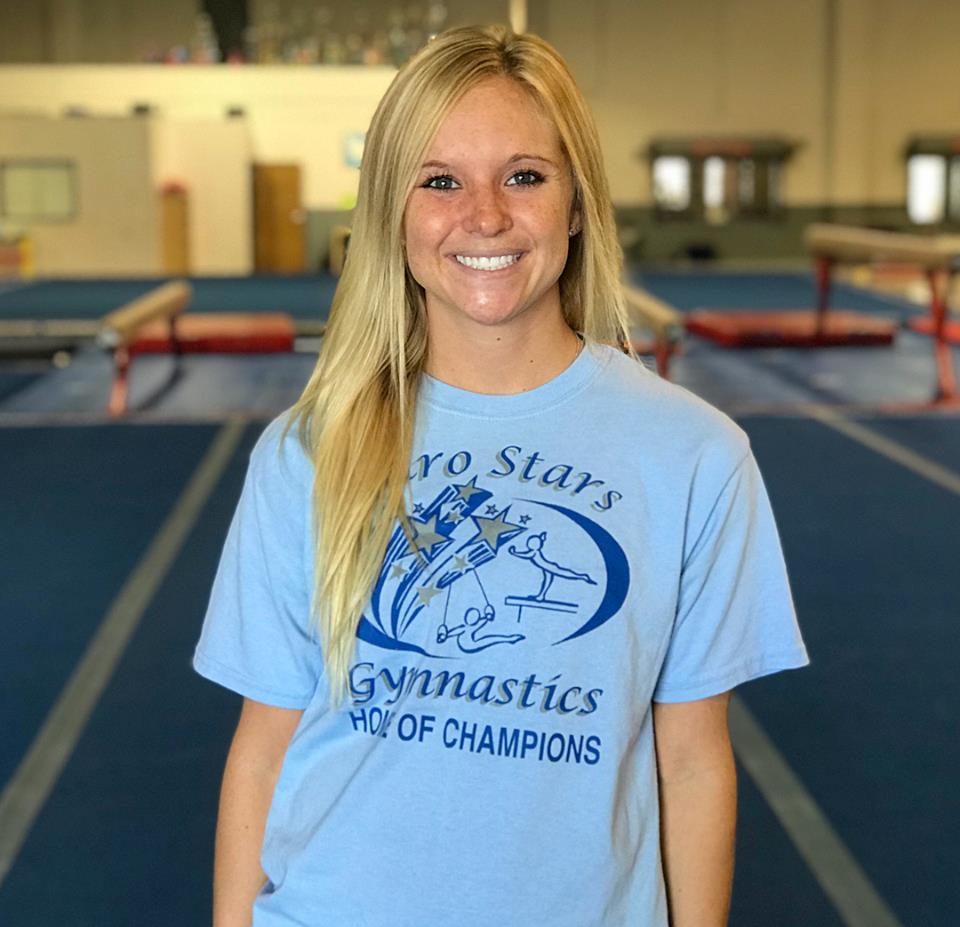 Nicole Artz
Certified teacher
Nicole Artz is a certified Michigan teacher with experience teaching at the kindergarten level. She also brings with her a love for gymnastics. She is currently a teach coach at Euro Stars, and previously competed for University of Michigan.
Ready to Register?
We offer a variety of options, including a summer 7 week session for those entering Kindergarten and Young 5s, or a school year program for 4 and 5 year olds.