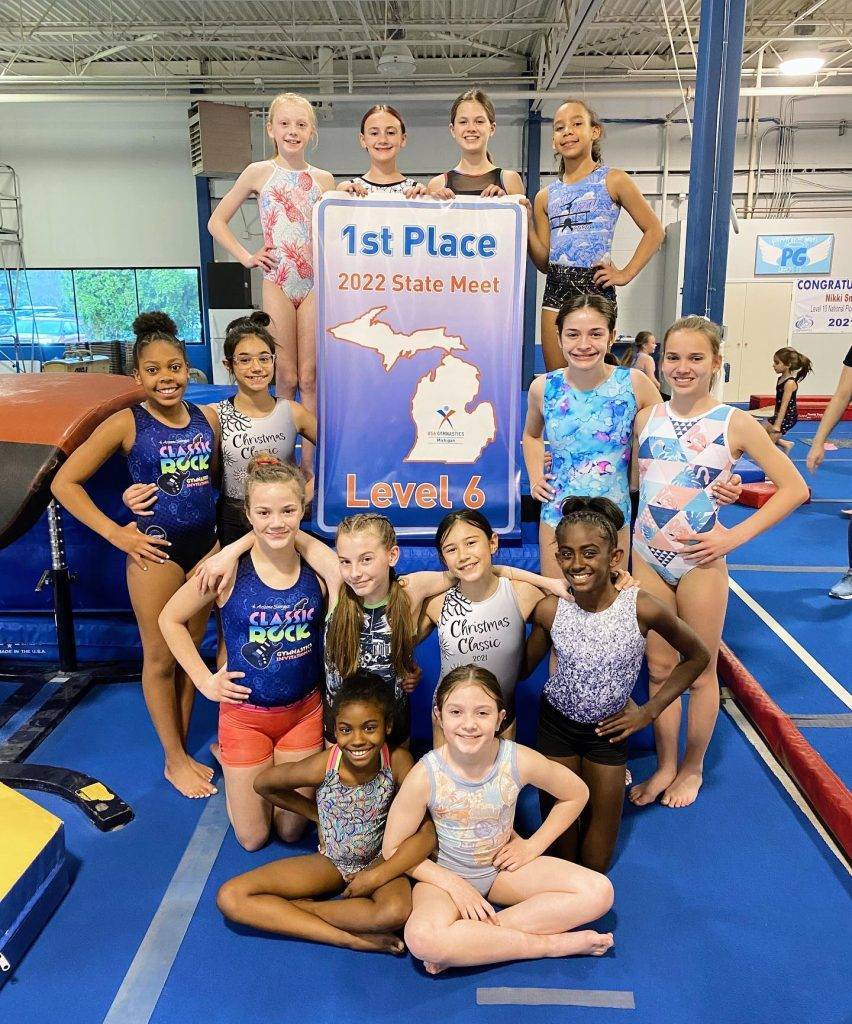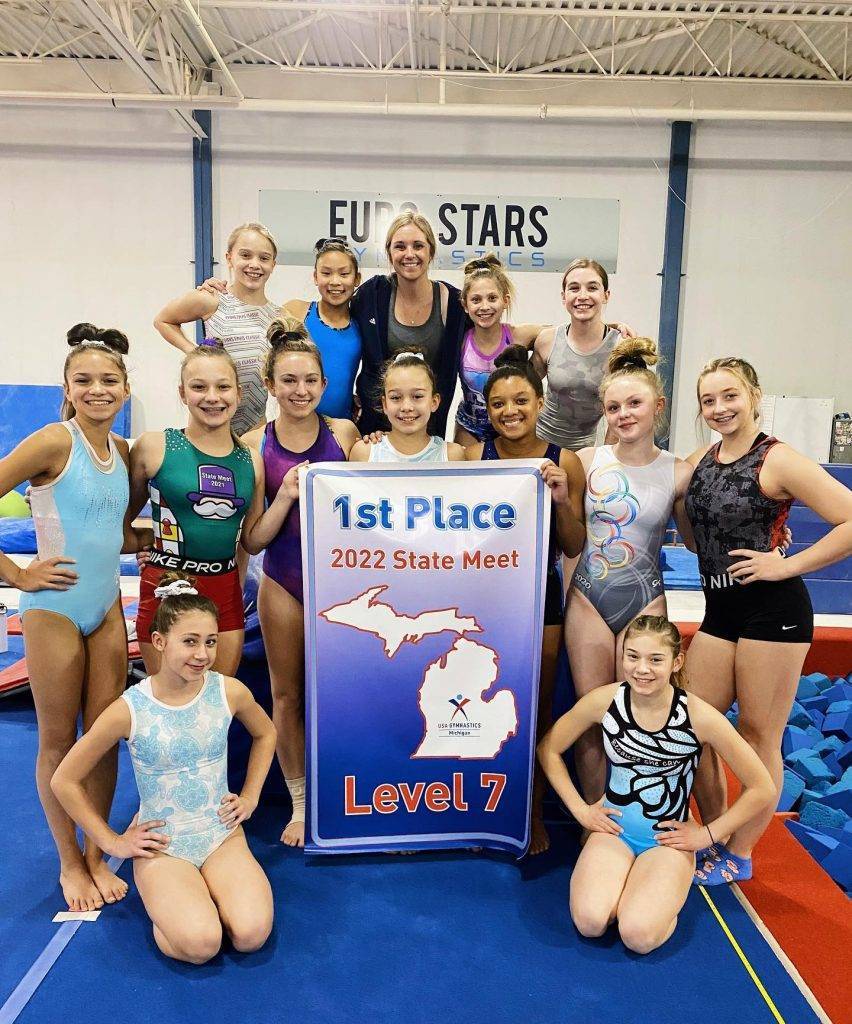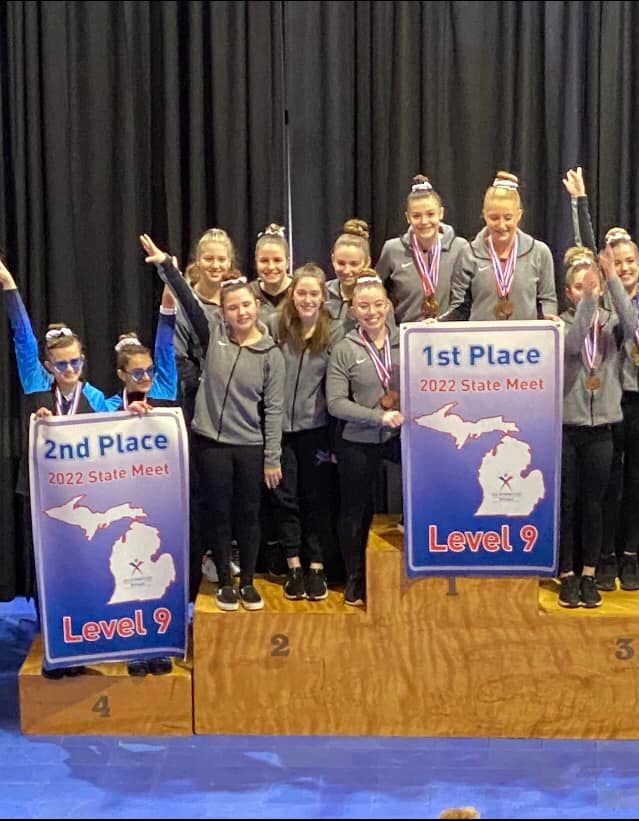 Count Down! Euro Stars Gymnastics Pre-team and Team Tryouts for the 2022-2023 Season is May 22, 2022 
Are you interested in Euro Stars Gymnastics Team?
Euro Stars Gymnastics is located in Plymouth, MI and offers a variety of competitive and developmental options. Team is a year-long commitment, beginning from June each year. Competition season is approximately Nov-April for Compulsory, Dec-May for XCEL, and Dec/Jan-May for Optionals.

Euro Stars Gymnastics TEam Programs
Team Program try outs
Try outs will take place in May for those new to our programs. Minimum age for try outs is 4 years old.
2022-2023 TRY OUTS: May 22, 2022
DUE TO WAIT LISTS FOR SOME OF OUR PROGRAMS please note that not everyone will be placed on a team. All placements will be done through try outs, though you may be evaluated separately.
Euro Stars Gymnastics is happy to offer pre-team and team try outs for the 2022-2023 year.
Our team program is highly regarded and highly competitive.
Placement is not guaranteed.
Team practices begin June 20th, 2022. If you accept a spot in the program, you are contracted from July 1, 2022- June 30, 2023.
Euro Stars Developmental and Team Programs include:
Developmental (pre-team prep) 1-2 times a week, up to 3 hours. This is 12 week sessions, with no make ups, consistent classmates, working toward the goal of making pre-team or team in the future. There are 4 levels of developmental classes, which have a different focus than our recreational classes.
Fun Teams, such as preteam, JTP, JTP+ and Fun Bronze – 3-6 hours per week. Billed monthly, contracted yearly. No make ups.
XCEL Teams – 6-12 hours per week. Billed monthly, contracted yearly. No make ups.
DP teams – 9-18 hours per week (additional hours in the summer). Billed monthly, contracted yearly. No make ups.
If you are moving from another area or gym, please contact us for information on our competitive team Program. Call us at 734-737-9500 for more information.
Individuals who have competitive experience at another gym should call our office or email us for information on training with Euro Stars Gymnastics in Plymouth, MI.
We are closed July 2nd-July 10 and August 27-September 5th for summer, but otherwise summer training is an important part of gymnastics and is required for all members of ESG Team.
We offer a variety or programs and entry points for our fun meet and competitive programs
New Students: Boys PreTeam / Level 3
New Students: Girls Level 1, Level 2, Pre-3, Pre-Bronze, Bronze, Silver and Level 3.