We offer a safe and fun environment for our events. We have a separate mini gym for our preschoolers to explore and learn. We find that when children are new to gymnastics they want to explore, and that is great! But, we also recognize safety is of utmost importance, so while children are transitioning into the program we often start classes for our 2-4 year olds in the preschool gym. We offer day time classes for our tiny toddlers, as well as homeschool gym classes.
Learn More
Teen Night Out
Teen Night Out is available every Friday from 7-9 pm! Join us for an evening of fun! Just $10 at the door. Yearly annual registration fee of $45 and a waiver are required.
Open Gym
Open gym is available for children ages 5-12. No registration is required. Join us from 3:30-5:30 on the 3rd Saturday of Each month! Cost is only $10.
Stay and Play
Stay and Play will be back in the fall! We know you're busy this summer, so stop in when you can for our no-commitment classes! Registration is required, but we do have classes for toddlers to teens.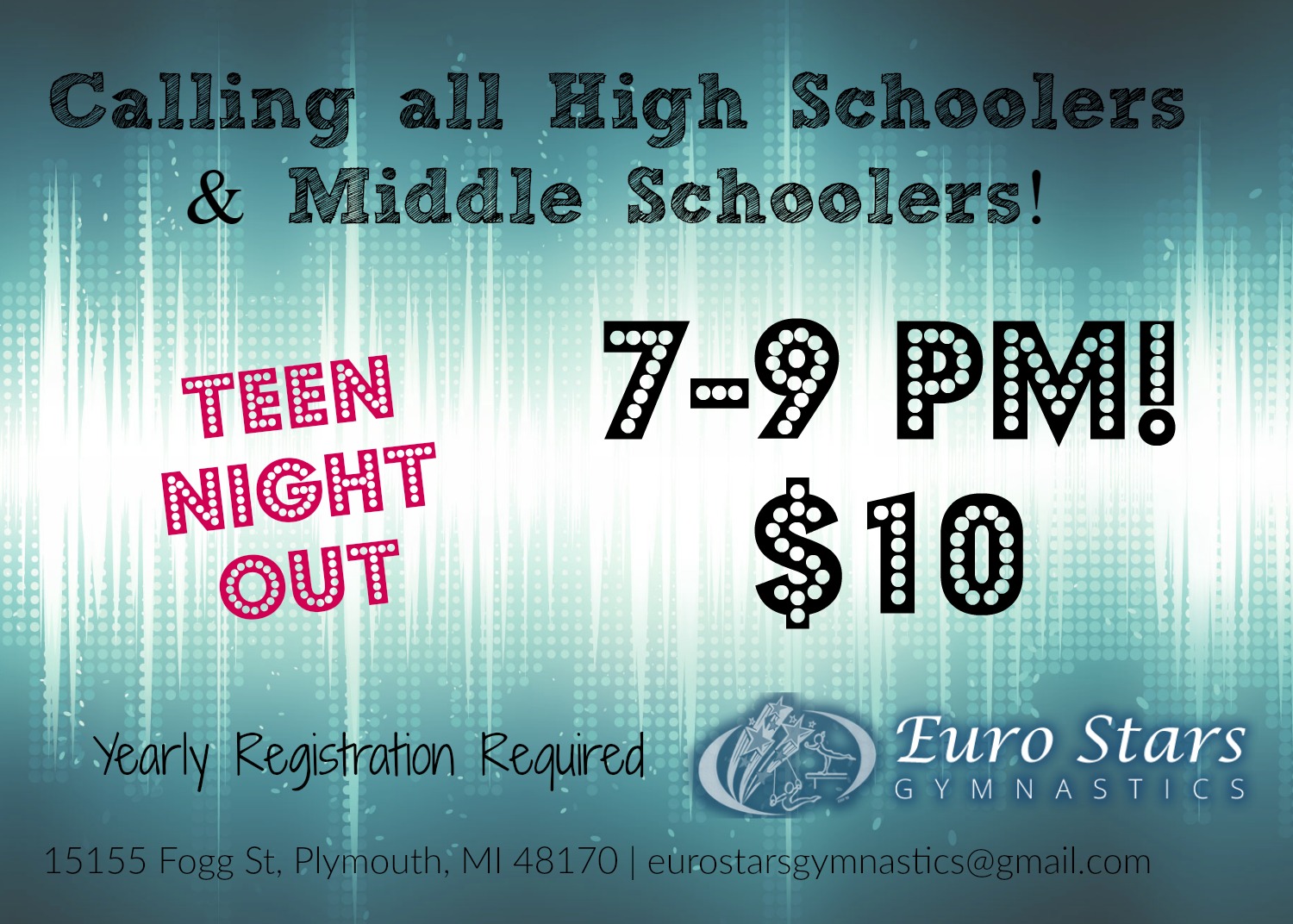 Teen Night Out
Are you looking for a fun and safe environment for your middle school or high school-aged child? We have teen night out every Friday, except when we are closed, from 7-9 pm. Active registration is required.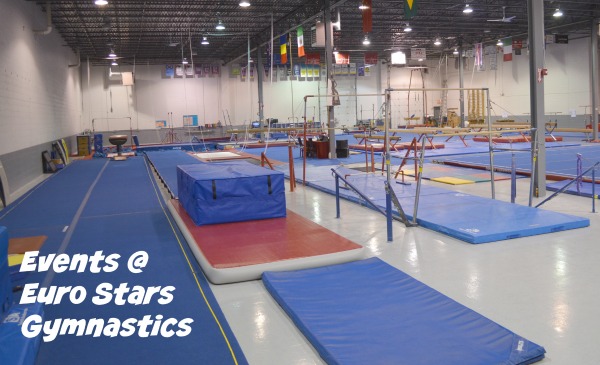 Great Events for the Family
From our family-friendly Gymnastics Celebrations to our Hosted Meets for Competitive Gymnastics, we are proud to offer a safe environment for your children to learn gymnastics and tumbling!
Events
Euro Stars Gymnastics has on-going events. From the various open gym options, to holiday parties and parent's nights out we have something going on all the time.
We can also host your event! Birthday parties are very popular at Euro Stars Gymnastics.
Inquire about our events today!
Click to Register!
Visit us or call to register for our events. Not all events require registration.
Learn More