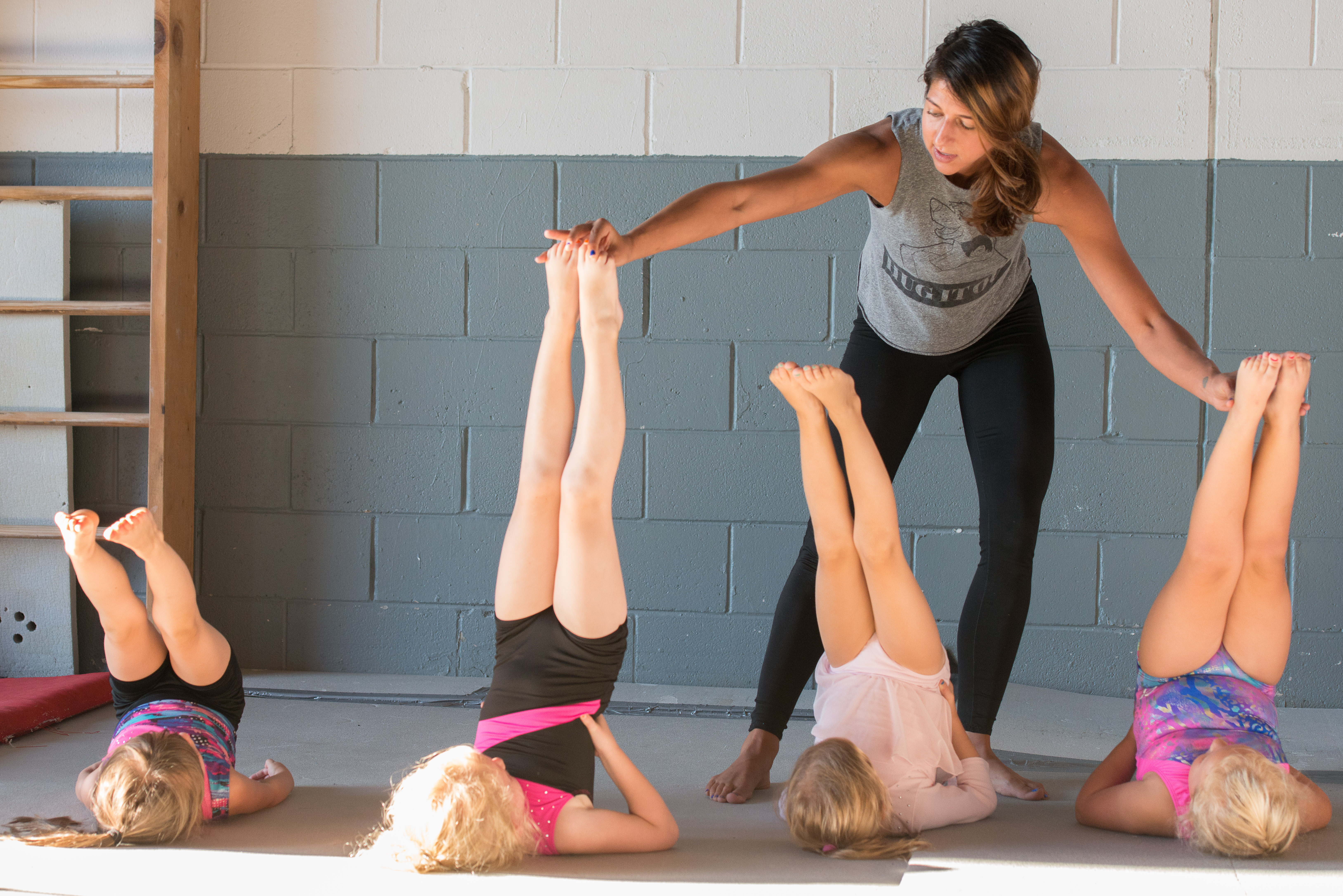 At Kids Kingdom Sports Center, home of Euro Stars Gymnastics, we believe that gymnastics is a versatile sport that can be a fun activity for all. For that reason, we do not carry the belief that a child is too old, too tall, or too anything to give gymnastics a try.
Progressive Instruction
We offer classes for toddlers to teens! As children progress, they are evaluated and students can move up to different classes based on their progression.
See our course offerings. In general, students are offered courses on their age, and from there we offer a variety of developmental programs based on their current level, but students can change courses based on their progress or need.
Students who wish to become competitive gymnasts often take two classes each week to help progress more rapidly toward our pre-team program.
Students who wish to develop but not compete can try out to take our pre-team recreational classes.
Request for information from Recreation Gymnastics Page