Please visit our Facebook Page to check if we're open on Inclement Weather Days!
2/12 – Euro Stars is closed for morning classes and open gym but will open at 12:30 p.m.
Blue Moon Babies! Bonding, gross motor activities and fun for babies age 6-10 months!
Euro Stars offers a fully equipped gymnastics facility with 2 Olympic floors, 2 in-ground trampolines, a foam pit, a TumbleTrak and more!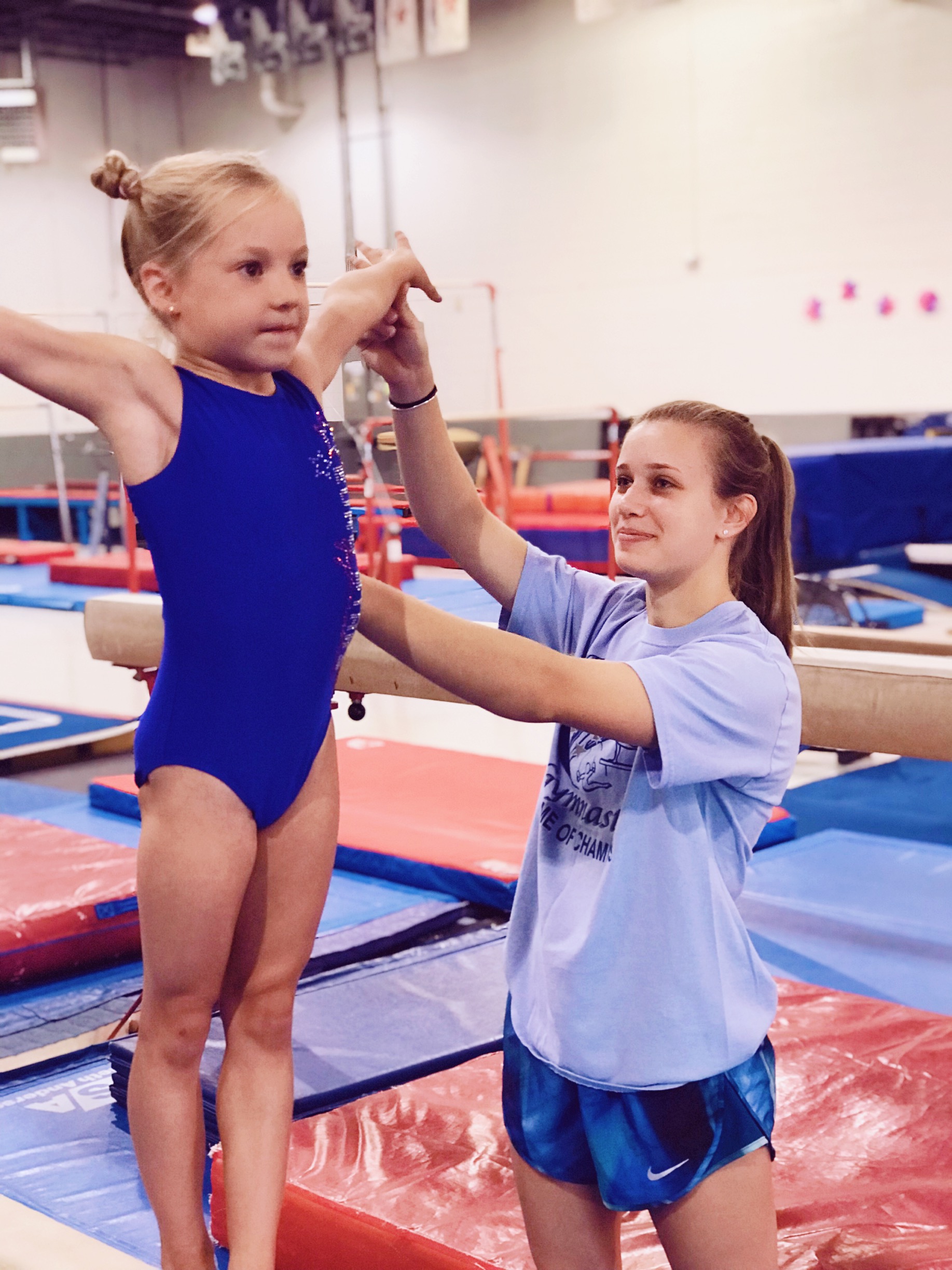 Euro Stars Gymnastics offers a variety of co-ed classes for preschool and toddlers, as well as boys and girls recreational classes. Read more about them. Have questions, give us a call! 734-737-9500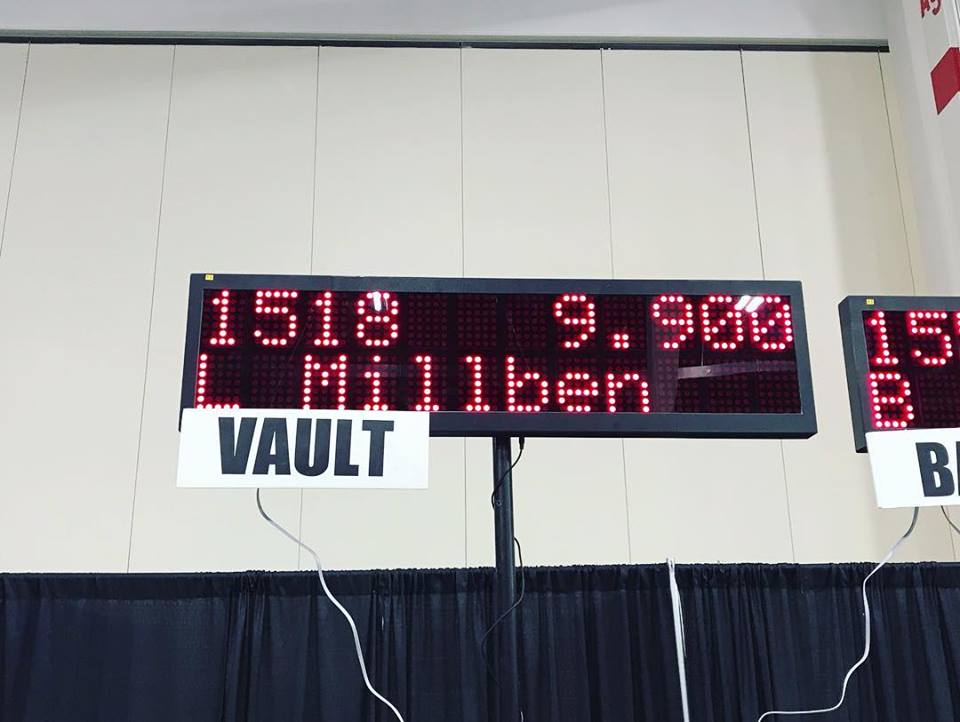 9.9 on Vault
Congratulations to Lauren Millben who won the vault title with a 9.9 on Vault at the 2018 Christmas Classic! Read more about our competitive team and follow along this season with updated scores on our Team Page.
Euro Stars Gymnastics offers competitive gymnastics options. We offer:
In-house recreational team (no contract required)
Fun meet team (local travel)
XCEL Competitive team (local travel)
JO Competitive team (local and travel team)
Pre-Elite training team (local and travel team)
Boys team
Call us at 734-737-9500 to inquire about our team program.
Register Online classes at Euro Stars Gymnastics!
About Euro Stars Gymnastics
Euro Stars Gymnastics was founded by two former National Olympic Team Members, Peter and Tania. Euro Stars is a family-owned gymnastics studio that has provided gymnastics training to thousands of children and teens in the Plymouth-Canton, Northville and Novi areas for over 15 years. Our 32,000 sq ft facility is equipped with state-of-the-art equipment, including the best for your toddler to your elite gymnast.
As a previous recipient of the "Best of Plymouth Award", we strive to be the best. We recognize the importance and responsibility that comes with families entrusting us with their child's development.
We welcome all children ages and skill levels, and believe that a child is never too old to find a love of gymnastics or tumbling.
We offer a variety of classes beginning with parent and tot classes for children aged 1-3 years old, to beginner and intermediate classes for preschoolers and elementary-aged students. We also offer tumbling classes.
Our team program consists of Pre-team, Compulsory (levels 3-5), XCEL, Optionals (Level 6-10) and Pre-Elite, with plans for gymnasts to attend elite qualifiers to become elite!
Whether your child has dreams of being a collegiate athlete, or your child just needs to burn some energy, we have a class or program right for you. Learn more about all of our school year offerings here.
Over the years, we are very proud to have trained athletes that went on to earn full gymnastics scholarships at Kent State, Utah University, and Arkansas State, among others.
<iframe src="https://www.ccv.adobe.com/v1/player/N8RZFxdzt4G/embed" width="960″ height="540″ frameborder="0″ allowfullscreen></iframe>
Level 3 Won First Place Team at the Christmas Classic and had the best score of the entire weekend across all levels and divisions. They also won 1st Place at The Phoenix Born to Fly meet in November!
Level 3 Team