The Euro Stars Gymnastics 2019 Summer Extravaganza Showcase is scheduled for Saturday June 22nd.
Join us for the Summer Extravaganza! Please note the class registration through May and June is required for participation to ensure that they can learn the performance routines. End time may vary slightly based on the number of gymnasts participating.
Each gymnast will receive apparel (tshirt or leotard) and a custom award. Two tickets are available per gymnast. Additional tickets will be available at the door for $5.
Leotard sizing is available here.
T shirt sizes are general boxy tshirts, gilden or otherwise.
To register, please fill out the form below and make payment at the desk.
Please note that your registration is only complete when the form is filled out AND payment is made.
The cost is $50/child and payment is non-refundable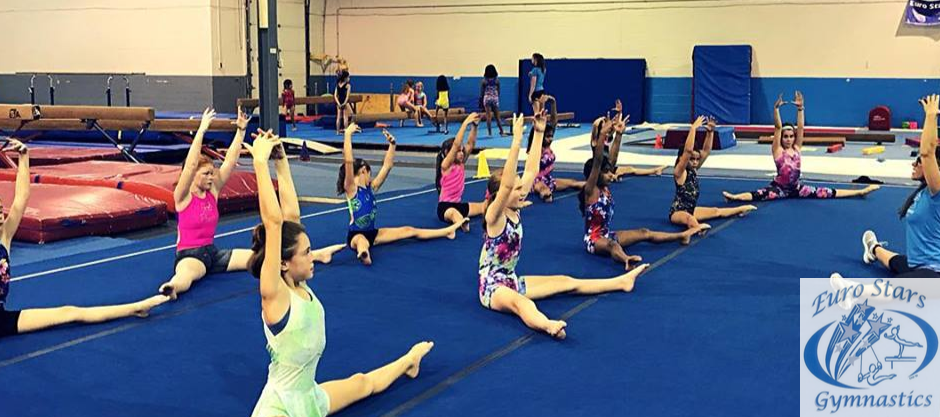 10 – 11:30 am session
Tiny Twinkler
Super Twinkler
Mighty Stars/Mighty Twinkler Boys
Little Stars
JTP
1 pm – 3 pm session
Shining Stars
Future Stars
Starter Stars
Bright Stars
In House
Tumbling
Boys 1/Boys Tumbling
Boys Team
Gymnasts will be registered based on their class as of April 1, 2019. Students must be enrolled in May and June 2019 to participate, since there will be routines to learn.