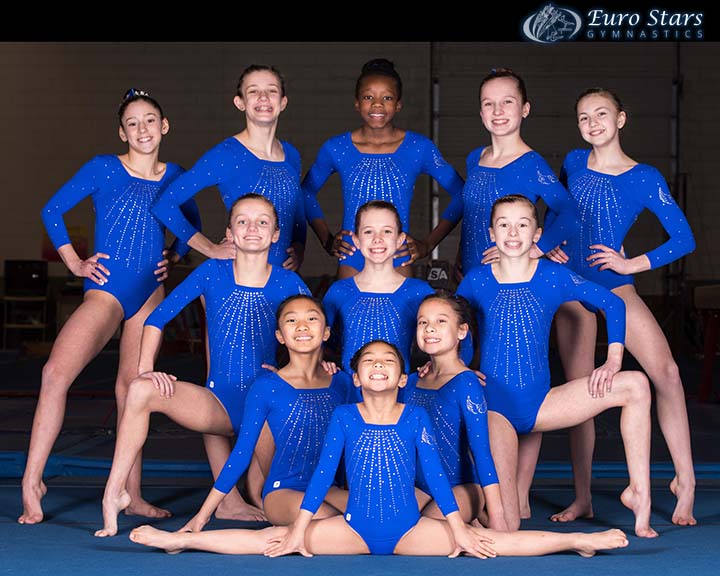 The USAG JO program is very competitive, especially in Michigan. Michigan is part of Region 5 Gymnastics. Euro Stars Gymnastics offers USAG JO girls program at the optionals level consists of girls who compete USAG Levels 6-10. Our Optional-Level girls train approximately 20-25 hours per week.
Our optionals girls compete in approximately 10 meets per year. They compete in local meets and usually two meets which require travel.
Girls interested in competitive optionals gymnastics should contact us for a work out time to see if you find us to be a good fit.
Euro Stars Gymnastics Optional gymnastics includes girls competing at the JO Levels 6-10. Our Optionals gymnasts compete in local and travel meets.